Category Archives:
Rentals
Median income reports for Silicon Valley's top-tier companies reveal who's being priced out Photo by Justin Sullivan/Getty Images On Tuesday, Silicon Valley Business Journal disclosed the median pay at dozens of...
Read More ›
Source: The Mercury News If you want to rent a two-bedroom apartment in the South Bay, you'd better make close to $50 an hour — or roughly $100,000 a year — according to a startling new report that pegs all three of the nation's most...
Read More ›
Source: Curbed It's not a secret that housing prices are steep in Los Angeles, but a new report from the United Ways of California shows that those costs make it exceedingly difficult for many locals to afford other basic needs like food...
Read More ›
Source: The Economist Champions of expanded rent control argue that it will allow cities to protect and increase their stock of affordable housing. "We need tools to prevent price gouging," says Elena Popp, executive director of the...
Read More ›
Source: The Sacramento Bee California voters this year will likely decide whether cities across the state should have more power to enact stronger rent control. Rent control proponents behind a proposed November ballot initiative that...
Read More ›
Source: RENTCafe Blog Have you noticed how different renting is today from one or two decades ago? I think most of us would agree that renters were usually people in their 20s, renting mostly bare-bones dingy apartments with stinky carpeting...
Read More ›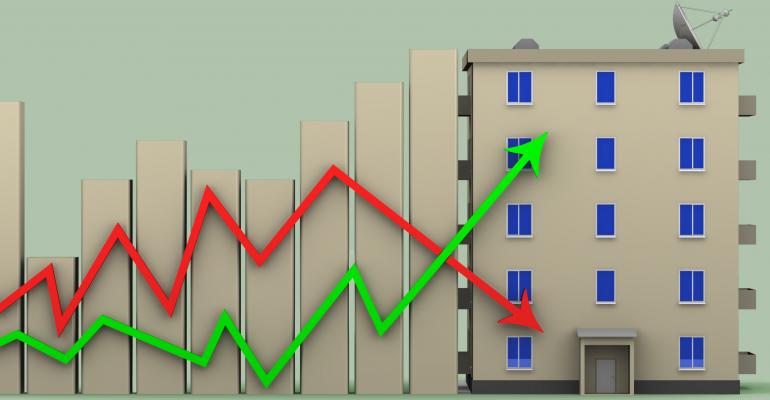 Source: National Real Estate Investor Apartment rents continue to grow more slowly than before. The cities where rents grew the most in 2016 are still top cities for rent growth this year, but their lead is getting smaller. "A year ago...
Read More ›
Source: Curbed Experiments in making life as a teacher more affordable show how rising real estate costs hurt urban districts An aerial render of the recently finished Teacher's Village in Newark, New Jersey, a new...
Read More ›